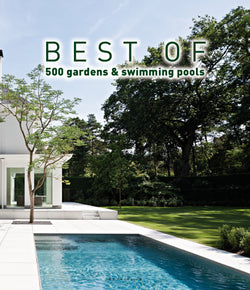 Beta-Plus Publishing
Best of 500 Gardens & Swimming Pools (digital book)
The series of Beta-Plus books started almost twenty years ago. This anniversary is marked with this large, luxurious compilation book. The most beautiful gardens from over 150 titles (many of which are no longer available) are shown here: a source of inspiration for all garden lovers.
CONTENTS:
Classic gardens 
Contemporary gardens
Villa gardens
Country gardens
Swimming Pools 
Gardens of the South 
Index 
448 pages
Publication: 2013

This digital version in PDF is readable on all devices: iPhone, iPad, all Samsung and other Android phones and tablets, Apple and other computers.