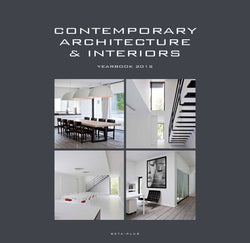 Beta-Plus Publishing
Contemporary Architecture & Interiors - Yearbook 2012 (digital book only)
Fourth edition: a rich collection of never-before photographed, highly luxurious homes and apartments in a contemporary, pure style.
Ten architects and designers showcase their most recent projects here, illustrated with the plans of the homes published.
352 pages
Printed book is sold out and will not be reprinted.
This digital version in PDF is readable on all devices: iPhone, iPad, all Samsung and other Android phones and tablets, Apple and other computers.