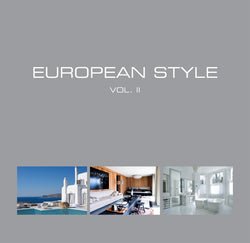 Beta-Plus Publishing
European Style VOL. II - digital book only
We consider whether a "European Style" can be defined on the basis of twenty projects from the same number of countries in Europe.
This exceptionally varied book (in two volumes) shows private residences from Denmark to Portugal, from Germany to Spain, and in the United Kingdom, Switzerland, Belgium and France.
204 pages
Trilingual version (English, French, Dutch)
Printed book is sold out and will not be reprinted.
This digital version in PDF is readable on all devices: iPhone, iPad, all Samsung and other Android phones and tablets, Apple and other computers.