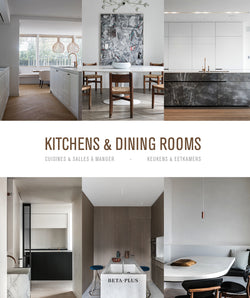 Beta-Plus Publishing
KITCHENS & DINING ROOMS (DIGITAL BOOK)
This title showcases twenty kitchens and dining rooms created by famous interior architects and kitchen designers, both in a contemporary and in a timeless style.
06/2017 - 256 p. - 240 x 290 mm (9 3/4 x 11 3/4 inches).
This digital book in PDF is readable on all devices: iPhone, iPad, all Samsung and other Android phones and tablets, Apple and other desktop and laptop computers.