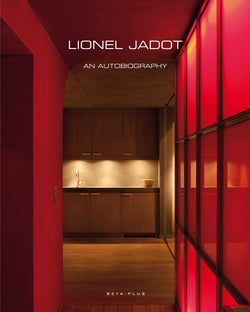 Beta-Plus Publishing
Lionel Jadot - An Autobiography - digital book only
15 wonderful projects by the famous Belgian architect / designer / artist Lionel Jadot.
256 pages
Trilingual version (English / français / NL)
Printed book is sold out and will not be reprinted.
This digital version in PDF is readable on all devices: iPhone, iPad, all Samsung and other Android phones and tablets, Apple and other computers.