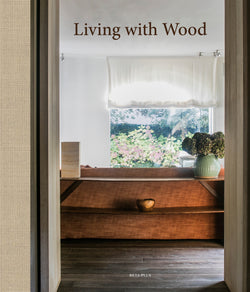 Beta-Plus Publishing
LIVING WITH WOOD (DIGITAL BOOK)
This book explores the decorative potential of wood in our homes.
All interiors, sophisticated residences, contemporary homes and apartments featured in this book and created by talented architects and designers, have in common their fascination regarding the richness, the texture and the strength of wood to enhance their creations.
12/2018
224 pages, 280 x 330 mm (10 1/2 x 13 1/3 inches)
This digital book in PDF is readable on all devices: iPhone, iPad, all Samsung and other Android phones and tablets, Apple and other desktop and laptop computers.