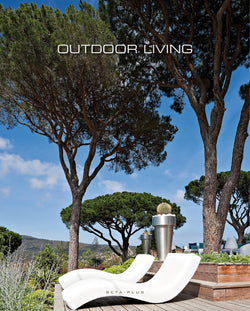 Beta-Plus Publishing
Outdoor Living - digital book only
This book is a unique and inspirational guidebook for outdoor furniture displayed in wonderful contemporary gardens and on beautiful contemporary terraces.
Designing and furnishing a house is not a process that stops at the backdoor. What happens in the garden is just as important and carries on from the style adopted indoors.
Design-oriented outdoor furniture has been become as important as indoor furniture, and famous brands have launched wonderful outdoor series in the past years.
160 pages
Printed book is sold out and will not be reprinted.
This digital version in PDF is readable on all devices: iPhone, iPad, all Samsung and other Android phones and tablets, Apple and other computers.