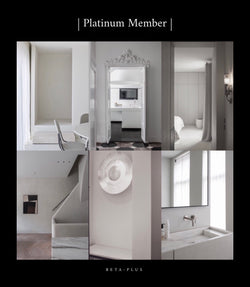 Beta-Plus Publishing
Platinum Member
New Rewards Program. The Platinum Membership offers :
- immediate access to ALL 115 Beta-Plus digital books (1995-2022) - value 3240 €
- a personal code to receive -30% off ALL upcoming orders for printed and digital books, bookstands and bookends on www.betaplus.com 
- this membership is for life and is personalized per client: no annual fees nor other charges. This single fee of 995 € is the only cost to benefit from the above offers.
After receiving your order, the 115 digital books + the personal discount code for all future orders will be sent to you immediately via e-mail.