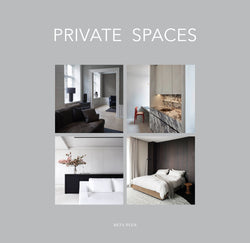 Beta-Plus Publishing
PRIVATE SPACES (DIGITAL BOOK)
PRIVATE SPACES is a really useful reference guide, a treasure of information and inspiration for anyone looking to decorate or build a home, with reports of all aspects of living and design: the most beautiful entrances, hallways and staircases, living rooms, dining rooms, kitchens, home offices and libraries, bedrooms, bathrooms and spaces for relaxation.
Renowned architects and interior designers show their most remarkable new projects from all over the world.
30x30 cm, 320 pages
Reprint: 07/2019
This digital book in PDF is readable on all devices: iPhone, iPad, all Samsung and other Android phones and tablets, Apple and other desktop and laptop computers.