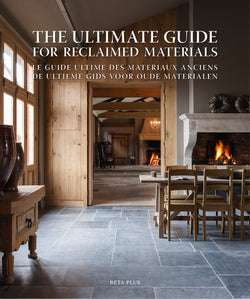 Beta-Plus Publishing
The Ultimate Guide for Reclaimed Materials (digital book only)
Antique building materials immediately give timeless, inimitable style to a new or restored home.
Reclaimed wooden floors, terracotta tiles, traditional Burgundy slabs, old roof tiling, antique fireplaces... these all fit perfectly into contemporary or classic surroundings.
This new book presents dozens of inspiring examples of how to use these materials harmoniously in and around your home.
03/2017
320 pages, hardcover, 250x300 mm (10x 11 3/4 inches)
Trilingual English / French / Dutch
Digital book only (PDF, maximum 4 devices)